Puzzlepalooza 11 is only seconds away!
Juniors and Seniors can sign up now!
The Puzzle Lords get nostalgic...puzzles and stuff from Puzzlepaloozas past:
2019 | 2018 | 2017 | 2016 | 2015 | 2014 | 2013 | 2012 | 2011 | 2010
Follow us on Twitter...
What is Puzzlepalooza?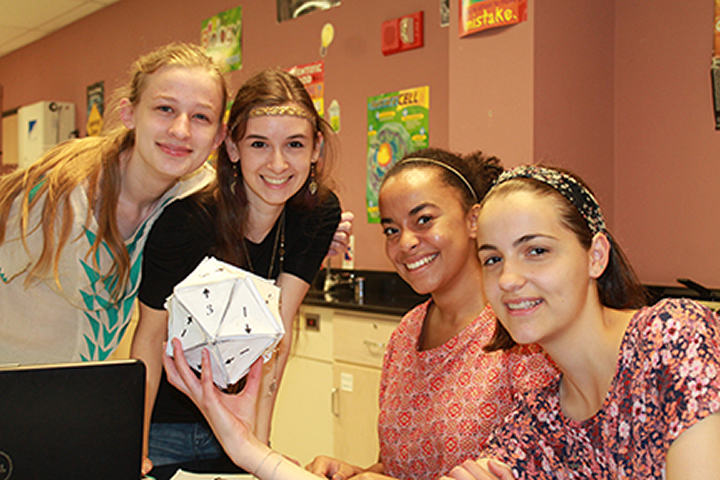 Puzzlepalooza is America's premier high school puzzle tournament. Puzzlepalooza began in 2010 and takes place each May at Montgomery Blair High School in Silver Spring, MD.
If you'd like to sponsor Puzzlepalooza, or find out how you can submit a puzzle for a future Puzzlepalooza, contact the Puzzle Lords.
In 2019, Puzzlepalooza had over 250 puzzlers divided into sixteen teams. Each team had twelve hours over four days to complete fifteen intricate multiple-leveled puzzles. Each puzzle produced an answer phrase. All the puzzles' phrases were used in the final puzzle...which produced the key to the tournament.
The puzzles are all original puzzles, constructed by either the Puzzle Lords themselves or commissioned from professional puzzle writers exclusively for Puzzlepalooza.
The teams compete for huge prizes in a variety of categories. Not only is there the overall winning team, but other awards such as the coveted Spirit Award, the Iron Puzzler Award, and more.
In 2020, Puzzlepalooza will continue to find new ways to puzzle, to confound, and, ultimately, to illuminate. With new participants, new creativity and ingenuity, and new enthusiasm, the Puzzle Lords can hardly wait!
Check out this video from MCPS to learn more about Puzzlepalooza: