2017: The Year of the Fox
(Check out some photos!)
In the land of the Shogun, there is trouble for the wise sages, the Puzzle Lords. Much of their valuable Puzzle Lore has been stolen, and the Puzzle Squire has gone missing. It must be the work of the Lords' nemeses, infamous Puzzle Ninjas! Did the Squire betray the Puzzle Lords? Was he kidnapped? It is up to the Puzzle Lords' Rescue Squads to find out what happened, and find the missing Squire, with the help of a mysterious packet of puzzles that appear, left by a strange fox with many tails.
Fifteen Squads of Puzzlers took up the challenge of solving a set of sixteen puzzles. Each puzzle yielded an answer phrase, such as "Borat" and "Candidly." On the final day, the Squads discovered that the strange characters on the back of each puzzle could be folded into magically passphrases...if you folded them paper right. The Borat puzzle had to be foldeded like a BOAT, the Candidly puzzle like CANDY, etc. And so with these 16 passphrases...and some silly physical challenges as well, The Squire was found.
And who was the winning team this year? The intrepid squad of the Squire Swipers came from behind to find the Squire. Congratulations to Team Captain Ariel Fromm and the rest of the Swipers: Eyob Tsegaye, Everest Bloomer, Elijah Schulman, Avery Liou, Esther Lee, Divya John, David Wu, Guangqi Cui, Hermela Mengesha, Julie Karen Fatima Depenyou, Henry Maher, Honor Kalala, Nathaniel Blower, John Merlo-Coyne, and Remzi Hazboun.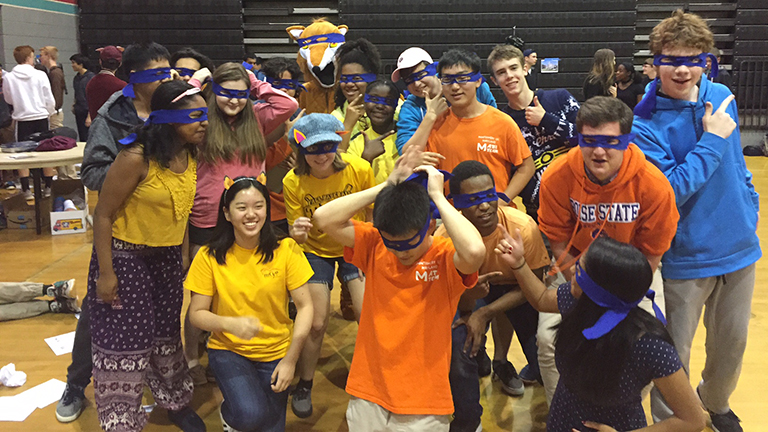 As with other years, the Puzzle Lords had several favorite puzzles in this contest; here are a couple:
...and the answers.
The specifics? Here they are: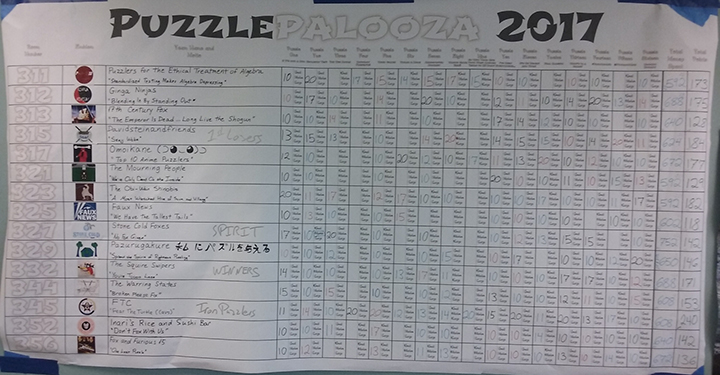 [click to enlarge]
Of course, winning is nice, but there is nothing quite like winning Puzzlepalooza's Coveted Spirit Award. This year the team of Stone Cold Foxes took the prize: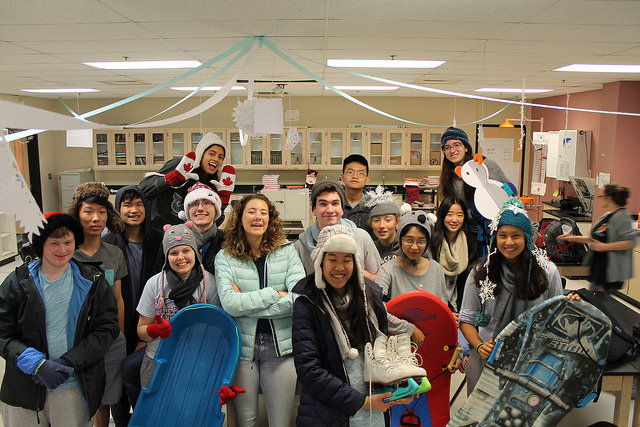 The early-leading squad FTC bowed to the Curse of the First Day: no team who is leading on the first day has ever held on to win Puzzlepalooza. FTC almost broke the curse, but they were passed in the end. They did, however, have the best ratio of points to Puzzlepalooza Hint Cash spent, so won the Iron Puzzler award.
The First Losers Prize went to Davidsteinandfriends, having the most points of any time who did win one of the top prizes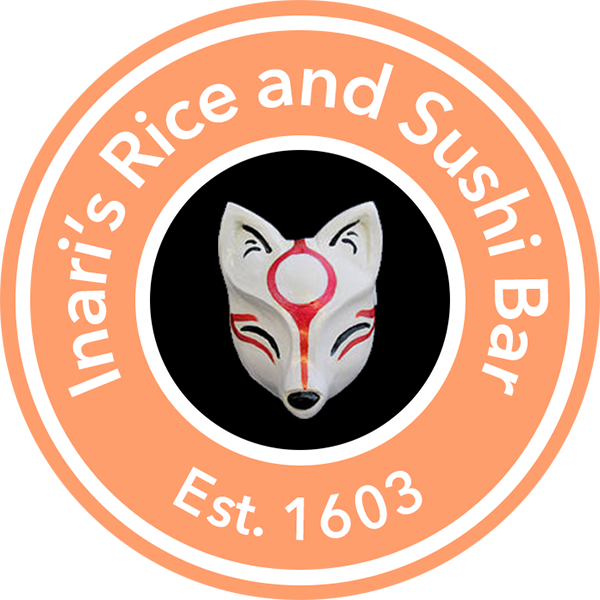 Other awards included Best Team Name, the Puzzlers for the Ethical Treatment of Algebra, the Best Motto with "We Have the Tallest Tails" from the team of the Faux News, and the Best Team Emblem from Inari's Rice and Sushi Bar.
Finally, the Puzzle Lords would like to acknowledge all the alumni and parental volunteers who came out to help use keep things working smoothly and efficently...we couldn't have done it without you!