2012: The Year of the Owl
(Complete with photos)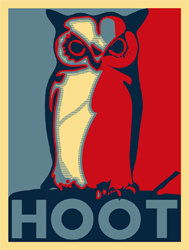 In 2012, Puzzlepalooza III had 250+ puzzlers divided into seventeen teams. The theme? Election time, naturally! No donkeys or elephants for us, of course: we belong to the Puzzle Party and its noble mascot, The Owl.
Each team picked a "candidate" to run for the Puzzle Party's nominee for President, and competed for delegates by completing puzzles and, on the day of the Puzzle Party Convention at Bohrer Park in Gaithersburg, doing a few silly physical challenges as well.
Here are some of the Puzzle Lords' favorite puzzles from that year:
Easy | Medium (note: puzzlers knew the answer was a place, fictional or real) | Hard (note: puzzlers knew the answer was a number between 100 and 1000)
...and here are the answers for these three, if you want them...
And the results?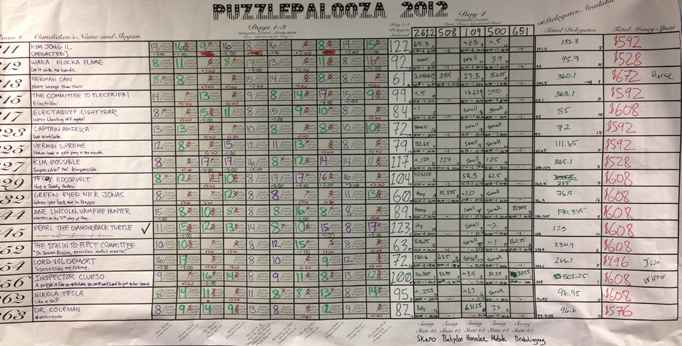 The Winners were the Committee to Elect Inspector Clueso (members: Sarah Barth, Lorenzo Choudhary-Smith, Maya Davis, Rebecca Ederer, Thomas Gaddy, Elisa Johnson, Frederic Koehler, Belinda Li, Kevin Li, Alice Mukora, Anwesha Naskar, Ian Ozeroff, Janvi Raichura, Shayna Solomon, and Zoerose Waldrop), whose beautiful pink-and-black team colors are immortalized in the 2013 Puzzlepalooza t-shirts. And yes, they meant to spell it that way.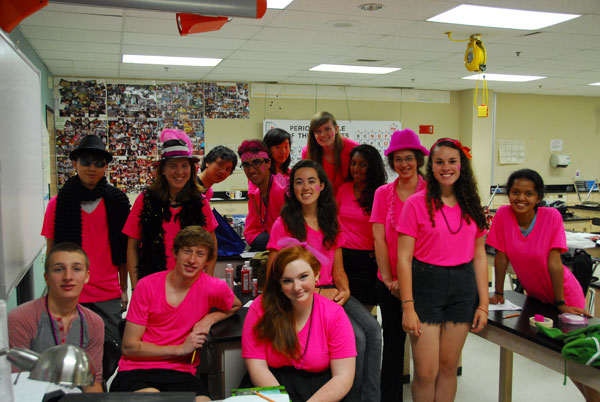 The Dark Horse Prize went to the team that did the best on the last day, the amazing Committee to Elect Herman Cain.
Like many puzzle tournaments, there are ways to get hints in Puzzlepalooza...the team that gets the fewest hints with the best results is awarded The Iron Puzzler award; this year that prize went to the Committee to Elect Lord Voldemort.
Perhaps the most sought-after prize after winning itself is The Coveted Spirit Award. If you haven't participated in Puzzlepalooza, you might not believe this and think such an award is like being awarded Ms. Congeniality. You'd be wrong; the teams fight for this award almost as much as they battle to win. This year's winner was the Committee to Elect Dr Coleman. Here we see the "We are the Eight Percenters" occupying their hallway: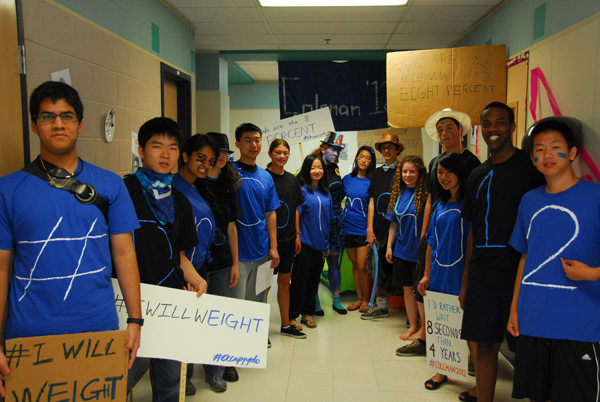 Other awards included Best Team Name, the Stalin to Elect Committee, and a new category this year, Best Video, which we hope will be taken in the satirical way it was meant, as it was offered up by the very satirically named Campaign to Elect Kim John Il...this team who also won the Best Campaign Slogan award with "[Redacted]". The unofficial runner-up to Best Video went to the Committee to Elect Dr. Coleman.