2013: The Year of the Parrot
(Complete with photos)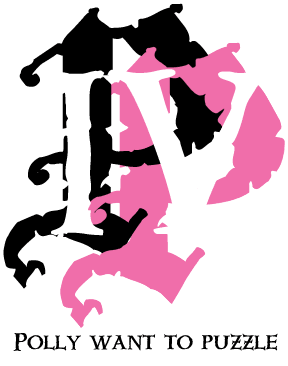 Another May, another Puzzlepalooza. In 2013, we had 280+ puzzlers divided into twenty teams. Searching for the treasure of the lost Puzzle Pirate Red Pen (he was never wrong...that's why he used a pen!), the teams set out through rough seas to claim the prize.
The Puzzle Lords had several favorite puzzles in this contest; here are two:
...and the answers.
By the end, the teams discovered the parrot up in the Crow's Nest knows of the treasure...but the ship is broken, and there is no way up...how to do you climb up?
With a word ladder of course.


(Click to enlarge)
The results yielded our closest Puzzlepalooza to date; the winning team submitted the correct final answer only 30 seconds before the second submission came in.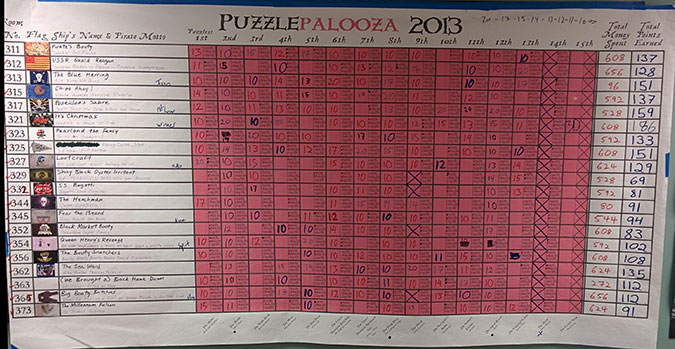 (Click to enlarge)
The Winners were the crew of the SS It's Christmas (members: Emma Borzekowski, Alexander Bourzutschky, Conner Catanese, Jonah Chazan, Sophia Doescher, Yi-Zhi He, Yvonne Luk, Paris Parker-Loan, Micah Rubin, Dillon Sebastian, Yessica Somoza, Ian Teixeira, Ashe Welch, and Zisui Yan), whose beautiful red-and-green team colors will grace the 2014 Puzzlepalooza t-shirts.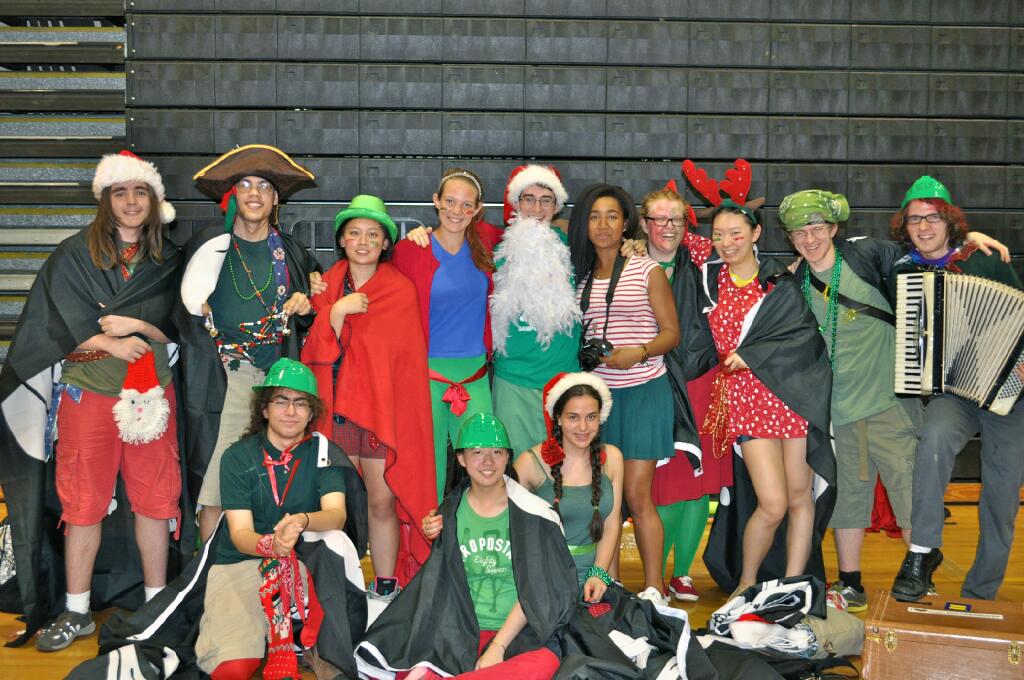 The First Losers Prize went to the team that had the most points other than the winning team, the crew of the SS Poseidon's Sabre.
Like many puzzle tournaments, there are ways to get hints in Puzzlepalooza...the team that gets the fewest hints with the best results is awarded The Iron Puzzler award; this year that prize went to the SS Blue Herring.
Perhaps the most sought-after prize after winning itself is The Coveted Spirit Award. This year it was particularly hard to award this prize, as there were any number of good candidates, but ultimately the Puzzles Lords decided on the crew of the SS Queen Henry's Revenge.
Other awards included Best Team Name, Fear the 13eard, the Best Motto award with "All Yer Loot Arrrr Belong to Us" from the crew of the SS Lootcraft, and the Best Flag, from the crew of the SS Big Booty Britches: